[The Suffrage of Foreigners: The Non-exercisable right]
② The reason: The language barrier and the absence of social connectedness
As of 2020, about 2.15 million foreigners live in South Korea. This corresponds to about 4% of the total population in South Korea. As the OECD classifies a country as a 'multicultural country where the number of foreigners exceeds 5% of the total population, our society will soon become a multicultural country and a multicultural society. Accordingly, the Korean government gives the right to vote in local elections only to permanent residents who have lived in Korea for a certain period of time in order to guarantee the basic rights of foreigners. However, the exercise of suffrage by foreigners has continuously declined. The number of immigrant foreigners who have the right to vote has increased about 10 times in the past 10 years, but the turnout rate has fallen by almost half. Joongbooilbo looks into the current state of immigrant foreign suffrage and points out what kind of efforts Korea needs to make in order to become a truly multicultural country in four special reports. -Ed-
Why do foreign residents not vote despite having the right to vote in local elections?
The language barrier was one of the main reasons. Since they are not able to use the Korean language fluently, they couldn't properly understand the election guide materials and candidate information written only in Korean.
Local governments also neglected to inform foreign voters of information about the election. Foreign voters who did not have information about candidates or campaign promises just give up voting.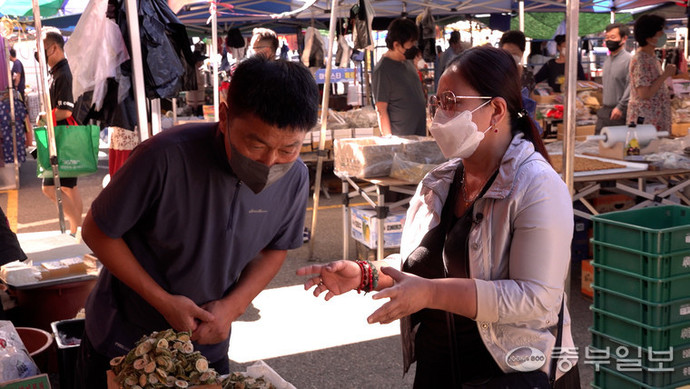 ◇ The language barrier that makes foreigners' life harder
The most difficult thing for foreigners living in Korea is the language.
According to Research on Immigrant Stay and Employment conducted by the Ministry of Justice in 2019, permanent residents cited language as the biggest obstacle to becoming a member of Korean society. The percentage of respondents who answered that language was a problem reached 50.5% of the total respondents.
Yang Su-yeon, a Chinese national who came to Korea in 2006 and obtained permanent residency in 2018, said "It was difficult to properly understand the candidate information because I was not good at Korean."
Kim Na-young, a naturalized citizen from Vietnam, also said "During the 2022 presidential election, I had difficulty choosing a candidate because I couldn't get proper information about Korean politics due to the language problem"
Some people gave up voting because of the language barrier. Jeong Sun-geum, a permanent resident from China, said "I couldn't read Korean well, so I did not know about candidate information at all."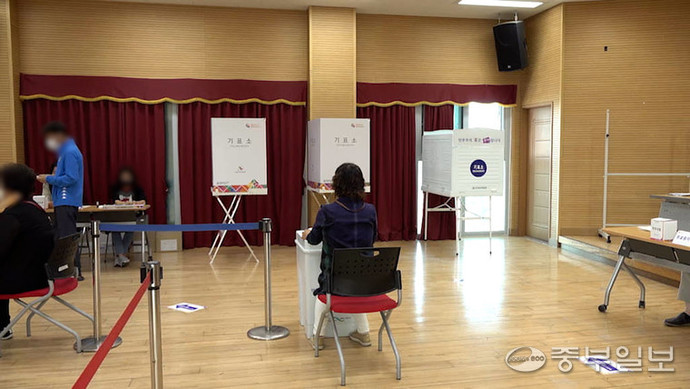 ◇ Lack of understanding of Korean politics causes declining voter turnout
Foreigners who cannot speak Korean properly have difficulty understanding the current political issues in Korea.
According to a survey, Social Integration Measures Based on The Rights of Immigrants conducted by the National Human Rights Commission of Korea in November 2018, 56.3% of the respondents answered that they did not know much about Korean political parties or candidates as the reason for not voting. 31.3% of respondents said that they were not interested in Korean politics or elections.
Anna Hong, a permanent resident from Kyrgyzstan who has lived in Korea since 2007, said "No matter how well foreigners speak Korean, it is still difficult to understand political language. I get to know Korean news through familiar media outlets in my native language, but it is not enough to acquire information as they do not deliver the news in detail."
Chung Chun-yi, a naturalized Korean citizen from China, also said "Most foreigners have difficulty grasping the political trend by reading pledge books or news. There are many people who think 'What should I vote for?' because they did not know about politicians or parties."
Earning money is the most important value for foreigners who moved into Korea for solving livelihood issues. They have no room to consider political issues in Korea. Kang Sun-hwa, a permanent resident who came to Korea from China in 1998, said "I am so busy every day that I can't afford to take care of the elections."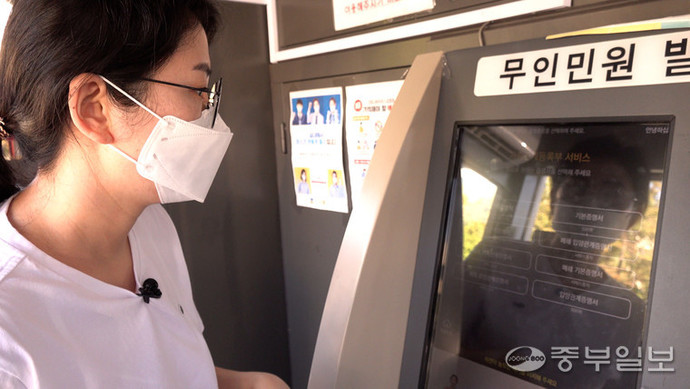 ◇ Are foreigners with permanent residency a member of society or an outsider?
Some analyze that the reason why permanent residents are not active in exercising their suffrage is that they do not consider themselves permanent members of Korean society. Naturalized people who have acquired Korean nationality have a sense of belonging to Korean society, whereas those who have maintained their original nationality and obtained permanent residency inevitably lack a sense of belonging to Korean society.
Ilya Belakov, a naturalized from Russia in 2016, said "Naturalized people try to pay attention to various social issues, but most the permanent residents who have not changed their nationality have the perception that they are not part of this society. so that they have less will to exercise their suffrage."
Alpago Sinasi, a broadcaster who was naturalized as a Korean from Turkey in 2018, shared the same idea. "Permanent residents are people who will return to their country in the end someday. It is right that only those who will live in this country until they die should exercise their right to vote" he said.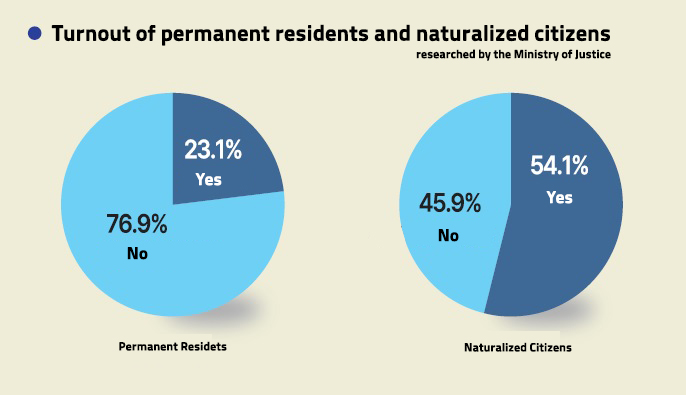 In fact, the difference between the turnout of permanent residents and that of naturalized residents was large. According to the survey Immigrant Stay and Employment(2019), Only 23.1% of permanent residents voted, but the turnout of naturalized citizens was 54.1%, about twice as high as that of permanent residents.
Yoon In-jin, a professor at Korea University, analyzed that this difference in perception is because foreigners do not feel a social connectedness to the community in which they live.
"I conducted a survey on foreign residents and marriage immigrants two years ago, and it was found that their sense of belonging was lower than that of others. The attitude of Koreans to treat immigrant foreigners only as strangers rather than members of our society has negatively affected the perception of foreigners" he said.
◇ "Was I able to vote?"
Starting with the 2022 presidential election, the Republic of Korea National Election Commission has posted election guidance materials in four languages, Korean, English, Chinese, and Vietnamese, on its website for immigrant voters who can not use Korean fluently.
The organization has sent separate notices in foreign languages to migrant families, produced pamphlets in multiple languages, and posted them at major government offices and civil service offices. In addition, since 2006 when foreigners were able to vote for the first time, the Korean Civic Education Institute for Democracy has been conducting training to teach multicultural families about the election system and how to participate.
Local governments in areas where many immigrants live, such as Siheung and Ansan, also conducted promotional activities to encourage voting.
Siheung City posted content introducing the right to vote for foreigners on their social media accounts. Ansan City installed banners and photo zones to promote voting and posted notices in foreign languages.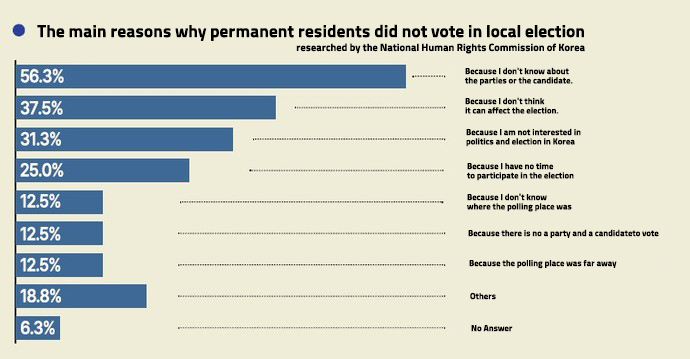 Some candidates posted election banners written in foreign languages or conducted election campaigns in foreign languages. However, the official election announcements introducing candidates and party policies are still produced only in the Korean language. This is because there is no relevant regulation in the Public Official Election Act that compels the production of foreign language publications.
Nihat Khalilzade, a naturalized citizen, said "The Korean government does not deliver information about suffrage when foreigners acquire permanent residency. So some foreigners with permanent residency do not know that they can vote. Shouldn't you know that you have the right to vote so that you can exercise that right? The Korean government needs to let foreigners know what rights they will have when they acquire permanent residency"
Some pointed out that foreigners did not vote because the contents of the pledges or policies targeting immigrant foreigners were insufficient.
Ilya Belakov said "Even though foreigners make up 4% of the total population, Korea's political environment seems to be exclusive to foreigners. In particular, it is a big problem that policies or pledges for foreign residents or naturalized people can not be found. Even in Ansan City, an area where many foreign residents live, it is difficult to find related pledges or policies. Why do foreigners have to vote?"
By Seyong Lee·Hanbit Lee·Doyoon Kim
※ 이 콘텐츠는 한국언론진흥재단의 지원을 받아 제작됐습니다.
관련기사
저작권자 © 중부일보 - 경기·인천의 든든한 친구 무단전재 및 재배포 금지